Introduction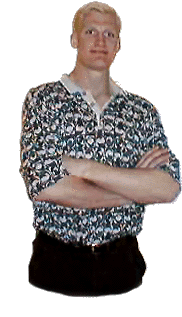 Welcome to The Kreft Net.
Once upon a time, this site was the playground of a bored Division I basketball player who kept a journal of his senior year at Northwestern University and who also wrote about some of his experiences in life.
Well, no one (except professors) stays in college forever, so eventually the bored D.I player became a frantic, struggling professional basketball player, who between changing continents every few months and trying to earn some cash as a freelance commercial website developer just couldn't find the motivation or the time to write anymore.
But then the business of basketball sucked all the fun out of the game of basketball, so on July 2, 1999 the ball was traded in for a desk and a regular paycheck from the world's largest online retailer for work as a Software Development Engineer.
So the basketball player-turned-SDE cordially invites you to enjoy the same old stories that have been here since the Fall of 1996. Not much may be new, but much of what you'll find here is absolutely timeless.