Chicago Pro-Am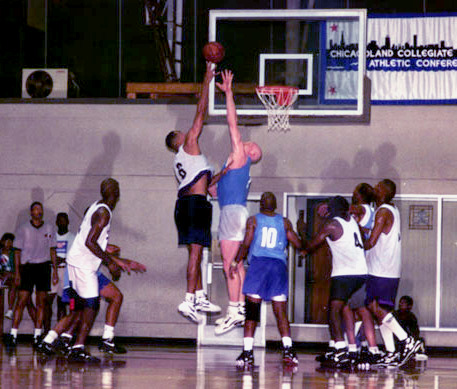 Juwan Howard is the guy shooting the hook over me.
Kevin Garnett is the guy in the white jersey on the left of the picture.
Tim Hardaway is in the foreground wearing #10.
Glenn Robinson the one off to the right with his socks pulled all the way up in true "Big Dog" fashion.
I'm not 100% certain, but I think that #4 white is Dean Garrett.
---
Back to BigDan in the BigTen.